After about four years and dozens of abandoned projects, I finally finished and published my first game: Zen Dataminer!
(This one took only 3 days to make from scratch :P But hell I'm tired now)
About the game:
It's one of those idle mining games. Hopefully I don't get hate for this
You have three devices: a modem, a data analyzer and a storage. The modem downloads data, the analyzer transforms it and puts it into the storage.
While looking at numbers growing, you can also do something semi-useful (yay): Solve binary/hex to decimal number conversion puzzles.
The game is only available in the Google Playstore.
Link:
https://play.google.com/store/apps/details?id=com.treasurebyte.dataminer
As I didn't implement a tutorial, a small intro video won't hurt.
But please try to not watch it first
, I'd like to know if the game is self-explanatory enough to get started: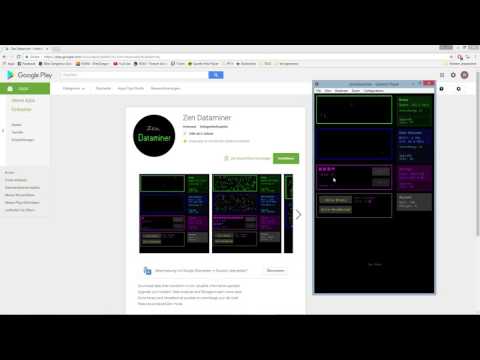 Would be nice if some of you would give it a try. I don't even have ads or in-game-purchases, but I'd still like to see someone got some joy out of it. Even negative feedback helps, I guess.
Cheers, and thanks for this amazing framework and community.