I guess it's somewhat obligatory to make an official announcement about app releases, though these two apps don't fit the typical Gideros genres.
I've recently re-released a free iPhone tourism app rearchitected using Gideros and a heavily modified version of the uikit.mm plugin, utilising multiple WebKit viewports with a Lua model and controller setup. The MVC architecture is explained a little better in this thread:
http://giderosmobile.com/forum/discussion/3902/tts-speech-synthesis-ios7-gideros-plugin-d#Item_15
App Store link for Open Studios:
https://itunes.apple.com/app/open-studios/id388416851?mt=8
The original was built in Objective-C and the Three20 library, and this new version relies on a hybrid Lua/Web approach (not quite like PhoneGap - in my humble opinion, I think it works better since I'm driving everything from Lua and creating and destroying multiple WebKit viewport buffers on the fly). I'm extremely pleased with the speed of development that Gideros provides. I was under an extremely tight deadline and Gideros made this app development cycle possible.
The second app is an enterprise iPad app designed for a professional time-lapse photography system (
http://photosentinel.com.au
), used by pro photographers in commercial construction and art photography. For example, the top prize Australian entry in the 2013 British Chelsea Flower Show used the photoSentinel system to great effect, documenting the construction of their award winning garden over several days.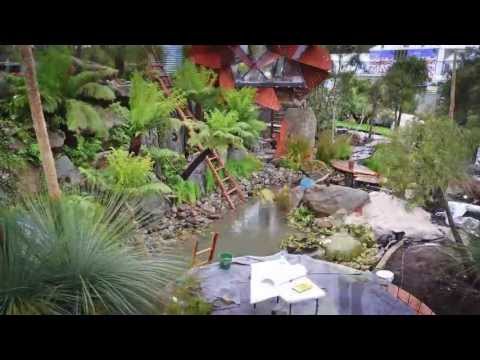 The free iPad app (with a demo mode for non-subscribers to their web platform) is available on iTunes here:
https://itunes.apple.com/app/photosentinel-viewer/id680404511?mt=8
This app similarly leverages strong technologies within HTML5 and WebKit, but also uses the OpenGL engine for rendering the zoom-into-a-photo aspect of the app (although lots happens on the backend of the web platform, since we're dealing primarily with typically thousands of 12+ megapixel images.) There's also lots of web service calls over SSL, using UrlLoader and XML parsing for all the back and forth between client and server.
Hope folk find these two apps an interesting way of using Gideros beyond the typical gaming genres.
Best,
- Ian